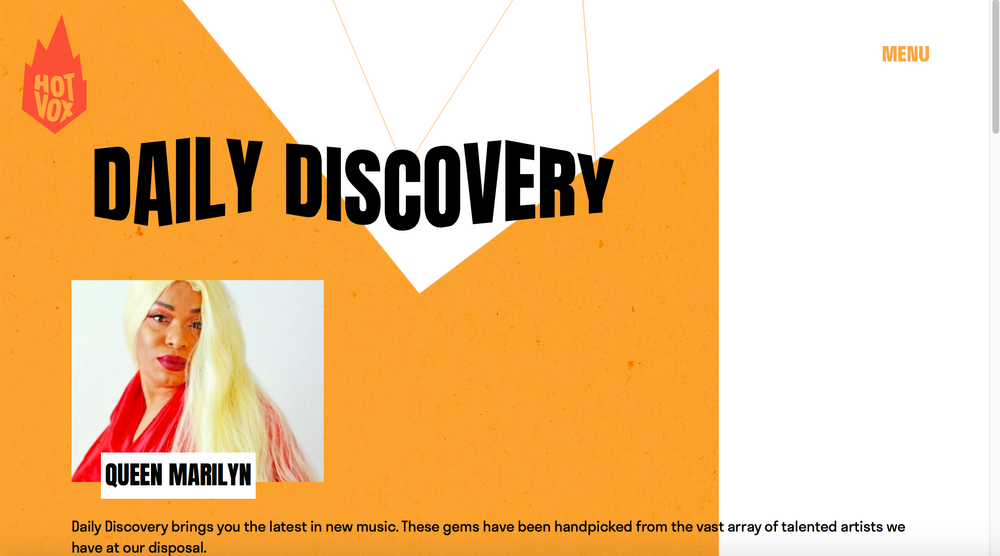 Is'nt it lovely when you get someone from the industry write you a pleasant email.
Hi Marilyn, 
I hope you're well 
I wanted to let you know that we have selected you to be featured on our website as today's Daily Discovery feature. 
On average, we see around 17,000 unique visitors to our site every month, so articles such as this one have proved to be an incredibly valuable way to highlight our favourite artists 
We're so grateful that you're participating in RISING and helping us raise much-needed funds for War Child UK. 
This article is also a great way for your fans to see that there's some real buzz and hype around your upcoming stream...
Click and read more on Hot Vox Website