We are dancing around the studio after interrupting Queen Marilyn's writing session to inform her, she will be featured twice on Reverbnation's home page! 
Trust Queen to pull out all the stops! Making sure we deck out her profile with new #NewPop Music, videos, photos, links, and more, busy just became manic! Production is now moving into overdrive.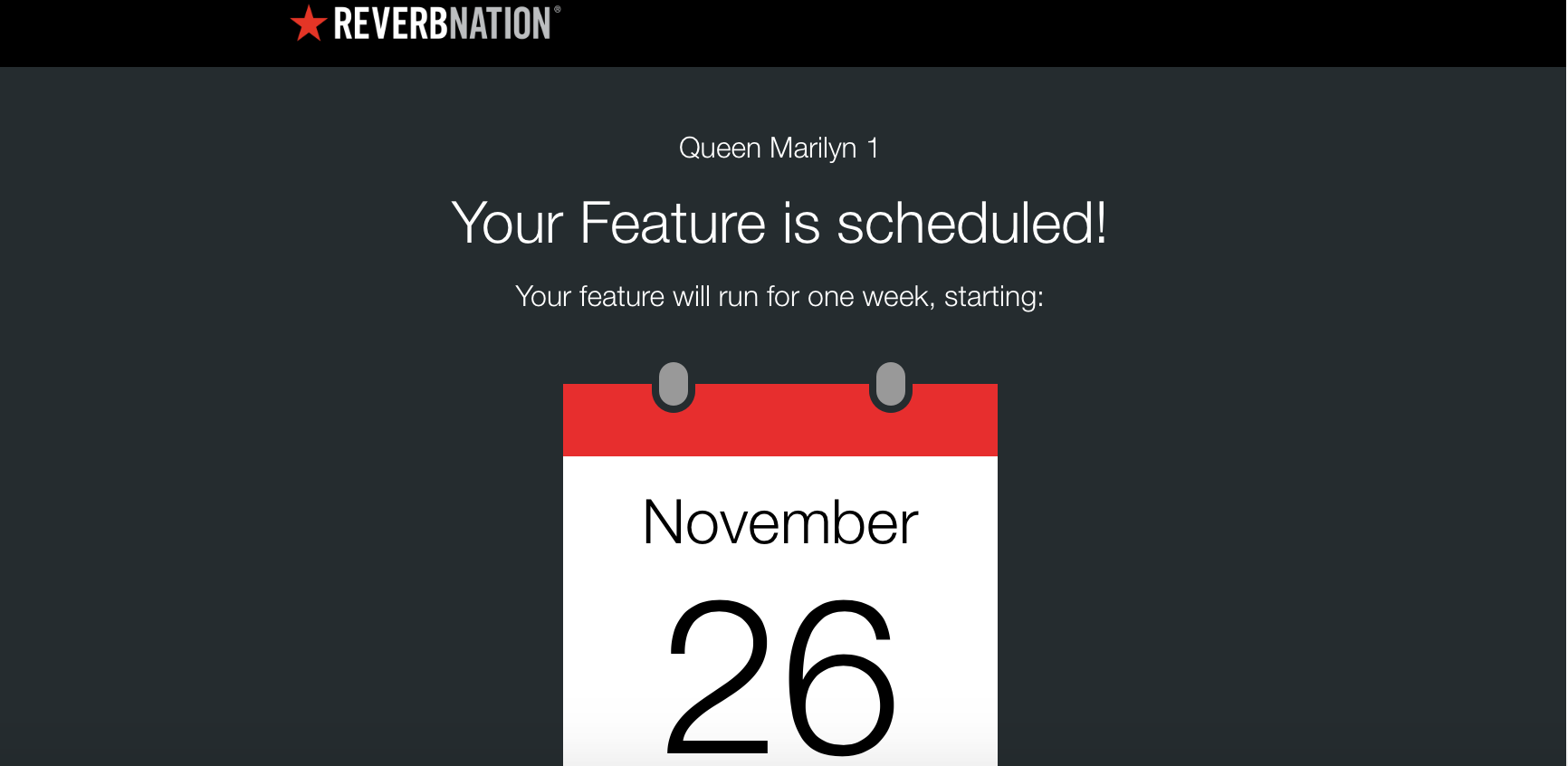 So! #Hearts make sure to Signup! Subscribe! Like! Post! Tweet! Comment! Repost! Follow! Snap! Do what you do best #Love and keep spreading the love. We need to keep the momentum growing! #LoveAlways Thank you!